Bingo Plus app download Portal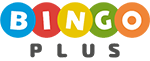 Register/Login ways:
Phone number with OTP
Facebook account authorization
Google account authorization
The only legit online Bingo!


Bingo Plus app download



Bingo Plus is a bingo game, which can be played on the mobile phone.

Bingo Plus is an app that can be downloaded and played on a mobile phone. With this app, you can play bingo and win prizes.

The Bingo Plus app is available for both Android and iOS devices, which means that it doesn't matter what type of device you have. You will be able to play Bingo Plus no matter what kind of phone you have!

Bingo Plus is the most popular game in the world. It has a lot of features and benefits for players.

Bingo Plus is a free-to-play bingo game that you can play on your phone or tablet. It has many features which make it stand out from other games in the app store. A few of these are:

Free spins for new users,

Live chat feature where you can chat with live support,

Daily bonuses and competitions,

Lots of ways to win bingo games and much more!

Bingo Plus is the most popular game in the world. They are now available for your Android and iOS devices.

Bingo Plus is a free game that you can play with your friends or by yourself. You can play it anytime, anywhere, and it's always fun!

Bingo Plus is a free to download app. You can enjoy the fun of Bingo without spending any money!


One of the top real-time multiplayer bingo games on the App Store is BingoPlus. Players enjoy competing with friends, earning free daubs, joining various rooms with distinctive themes, and gathering treasure boxes despite the fact that the Internet is one of the game's continual needs.

You may also play in different rooms with themes like a disco or the beach, and that's only the beginning. Additionally, each area comes with a collecting card that can help you get a lot more lifts. Bingo has simple controls that let you quickly switch between cards, smears, and numbers and reach the Bingo when you're ready.

This FaceTime game lets you invite additional friends, but the offline version only supports two to three players. Smooth controls in this game allow you to swiftly move between cards and declare bingo. For an additional challenge, you can play with more cards.


Bingo Plus, Dakbayan sa Guihulngan, Lalawigan ng Negros Oriental, Philippines.